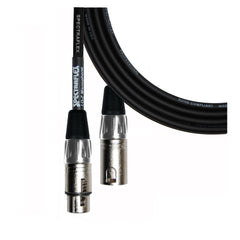 from $19.95
Our Low impedance Microphone cable is designed to be light-weight and ultra-flexible, yet delivers the performance and reliability you've come to expect from Spectraflex. Click on the product above for more specifications.
Please note-These cables are designed to work only with Low Impedance Microphones.
Check with your manual or consult the microphone manufacturer for cable compatibility.